This page is a collection of MIT courses and lectures on deep learning, deep reinforcement learning, autonomous vehicles, and artificial intelligence taught by Lex Fridman. New lectures will be up in January. In the mean time, if interested, here are a few things you can do:
Sign up to our mailing list for updates.
Read the Deep Learning Basics blog post and check out the code tutorials on our GitHub.
Watch the lecture videos below (we'll be releasing more soon). Here's the first one:
Video and Podcast Statistics
(Automatically updated on Oct 6, 2019)
Video Views (YouTube API):
5,253,432
Podcast Downloads (Blubrry API):
5,032,104
Deep Learning (2019)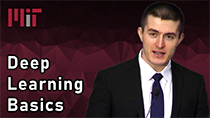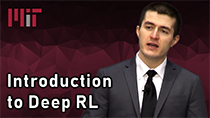 Self-Driving Cars
Deep Learning (2018)
Deep Learning (2017)
Artificial General Intelligence
Artificial Intelligence Podcast
Thank You
Thank you to TensorFlow for sponsoring our deep learning education efforts.